Staff and Departments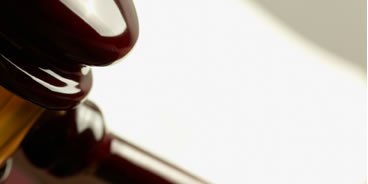 Our Firm has lawyers who are all qualified Advocates of the High Court of Kenya with expertise in the most complex Criminal and Civil Litigations. Our many years of experience comes in handy in the many spectacular case scenarios that confront us every day.
Their Profile And Paralegals are as follows
F.N. Njanja LLM, LLB (NRB,) ACIArb, CPS(K) Advocate

Mr. Njanja is an advocate of 20 years standing, with wide experience in every single sector and activity that the firm undertakes. He is an Arbitrator and a Certified Public Secretary (CPS). Mr. Njanja is also a Lecturer at Kenyatta University School of Law lecturing both in Public and Private Law Departments

Mr. Njanja is the Grand founder of the Firm and is a Guru in land disputes and environmental matters, Criminal Litigations, Judicial Review, commercial litigations and Arbitrations, Private prosecution and Constitutional Litigation that are wide and high profiled covering all the sectors that the firm engages in.

Mr. Njanja is the team leader and a Mentor in his own right. In his own words 'he wants to be remembered as the counsel who mentored and trained the highest number of lawyers to become as good if not better than him.'

Nyangayo Vincent O. Advocate

Mr. Nyangayo is an Advocate of outstanding capabilities. He is the Firm Leader in various Court Litigations with a wide wealth of experience in the various activities engaged by the firm.

He is the Guru in criminal Litigation and handles all the various commercial and civil litigations with a fine hand in Conveyancing, Employment and Industrial Actions, co-operative matters, Family and Children matters and Election Petitions. Mr. Nyangayo is also a lecturer at Africa Nazarene University lecturing Law related Courses.

George Gicheru Muhindi Advocate

Mr. Muhindi is an Advocate of immense capabilities whose specialty is Business Start-ups and contractual litigations. He is your counsel in all business related matters. These include Company Incorporation and entities, mergers and partnerships, franchise ad supply chains.

Mr. Muhindi is a lecturer at KCA University in the related subjects. He has an outstanding experience in preparation and review of commercial documents including Contracts, deeds, securities amongst others.

Francis Kaburu

A Lawyer of outstanding talent, he is a consultant in Election Matters and in Probate and administration matters. He is your Counsel in all matters of wills and Testamentary. He is the Guru in setting up family rust companies, foundations and all manner of trusts. He is also the counsel involved in all matters of debt collection and in tenant and landlord disputes.

Mr. Kaburu has demonstrated competence in all aspects of alternative dispute resolution and environmental law. He is a lecturer at both Nairobi and Kenyatta Universities School of Law.

Mr. Tobias Olum

A Paralegal of Immense experience spanning for over 30 years, Tobias is your man in all Court Processes, Company Incorporations, Land Registry Formalities and routine office matters.

He is a worthy paralegal whose work is invaluable.

Jane Wanjiru

A paralegal and a Legal Secretary who doubles up as the Firms Manager. She is charged with the foremost responsibility of making our clients comfortable every time they come to the office in person or when they call. She also looks at the welfare of the staff.

Susan Wawira

A paralegal and a legal secretary actively engaged in client matters in particular the actual documentation and filing of matters of clients details. Susan is also the I.T guru ensuring that the Firm is properly networked both within and outside.

Kellen Wangui

Other than being the youngest in terms of age and the newest in the Firm, she is a valuable paralegal whose job description is to ensure that the Firm opens early enough at 6:30 am in the morning and closes at 7:00pm in the evening.

She co-relates the laywers diaries and tides up the information required for our daily morning meetings.

Kellen also makes sure that you will have a cup of tea or coffee as you wait to see the Lawyers.